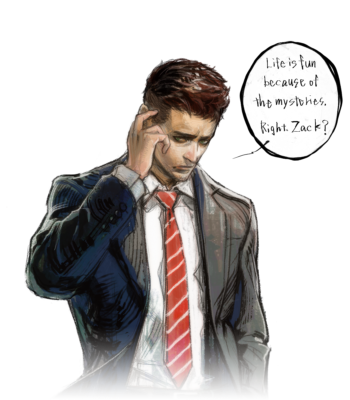 York, the popular main character from the previous game.
As he investigates, he always talks to his best friend Zach, who lives inside his mind.
He possesses uncanny observation skills, physical prowess, and profiling capabilities, but has a tendency to say inappropriate things, and horrifying murders never seem to faze him.
He loves coffee unlike any other, and is quite the film buff.
The daughter of the sheriff of Le Carré, a rural town just outside of New Orleans. Despite her young age, she's very wise, and helps York out as he investigates the Le Carré case. Regardless of how much York may act like a mature genius, she never backs down, and constantly calls him out for his weirdness. But she also has her own childlike aspects, and seems to believe lots of things she sees in cartoons, TV shows, and fairy tales.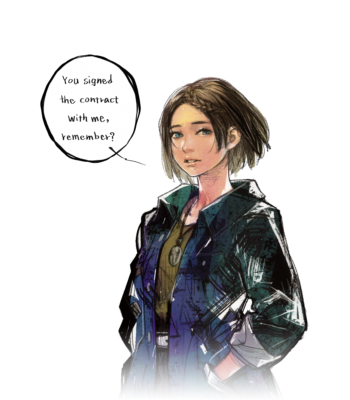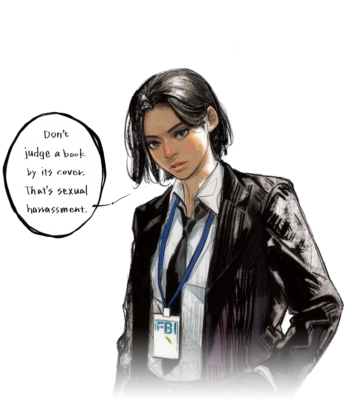 An FBI agent who visits a strange man while investigating the Le Carré serial murder case from 2005, which was supposed to have been solved. Her extraordinary observation skills make her a highly talented agent, but she can also come off as rude and combative. She herself hails from the New Orleans area, and may be connected to the case somehow…
An FBI agent who's been investigating the Le Carré serial murder case as Aaliyah's partner. He's a junk food devotee who loves pizza above all else. And while he may seem a bit lazy, he was once feared as an investigative demon. He's thoughtful, and is often able to pull Aaliyah back in when she loses her cool, so he could prove himself reliable when it really matters…maybe.